The easiest way to practice your draft strategy
Sleeper's mock drafts allow you to quickly test different draft
strategies in minutes. Mock with real users or against powerful
A.I. instantly. Available free on Desktop, iOS, and Android.
Over 10,000,000 successful drafts
Mock draft with who you want, when you want, and how you want.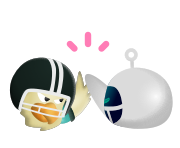 Mock Together
Invite real users to mock with you with a simple invite link. Your friends can join you and mock instantly.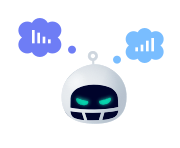 Mock Against A.I.
Our powerful A.I. learns from everyone's drafts, so your mock will always reflect the realistic behavior.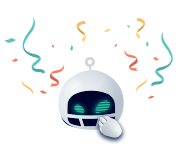 Powerful Customizations
Setup your mock draft to reflect your league type and settings. Redraft, keeper, dynasty, PPR, Standard, we have it all.
Dead simple and effective
Easy to use, loaded with features, and 100% free.

Our powerful A.I. learns from other player draft tendencies and strategies to give you a realistic mock draft experience at all times.

Our draftboard view gives you extra context on opponent moves so you can adapt quickly to position runs and team needs.

Instantly mock with others by sharing your unique draftboard link. Friends who have the link will be able to join you immediately on either web or mobile.

Every league is different. On Sleeper, you can mock draft according to specific league types and settings. Adjust roster positions and use custom ADPs.

Our draftboards are fully editable, meaning you can set keepers pre-draft. You can also copy draftboards to create templates for future mocks.

Whether you are preparing for a dynasty startup draft, a rookie draft, or a vets-only draft, Sleeper's mock system has dynasty leagues fully covered.
Mock drafting on Sleeper is faster
Sleeper mocks lets you draft solo or with other people.
Check out our full draftboard documentation

FREE (no ads)
Mobile app
Real-time
Invite others
Solo option
Start anytime
Unlimited pause
Rookie-only option
Customize positions
Copy draftboards
Pre-select keepers

Ad-supported
Mobile app
Real-time
Must queue up

Ad-supported
Mobile app
Real-time
Must queue up

Ad-supported
Mobile app
Real-time
Must queue up