Start a fantasy league today
Create a free fantasy football league in just 60 seconds.
Sports is better with friends
Sleeper is a fantasy league and chat app all in one platform.
Have fun and enjoy sports with your closest friends.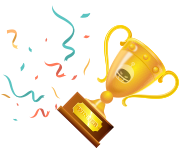 Epic moments
Live draft parties. Nail-biting matchups. Monday night miracles. Share the fun!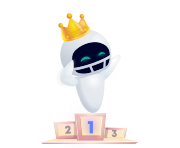 Bragging rights
Crush your friends and claim bragging rights. Don't forget to smack-talk along the way.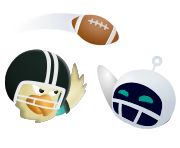 Lifelong friendships
Strengthen bonds and form lifelong friendships with your leaguemates.
Next-level features
Sleeper is packed with exclusive features wrapped in a sleek, modern design.

Send text, gifs, polls and more with a modern chat right in your league, complete with the ability to react to trades and waiver pickups.

Beautiful. Powerful. Contextual. Draft on a modern interface and cast it to a big screen TV - complete with full controls to fix any draft mistakes.

Experience the fastest scores, live play-by-plays, and real-time box scores, all custom delivered based on your league's scoring settings.

Game Day gets better as you now choose custom mascots to represent your team. Mascot reactions are sync'd to your team's performance in real-time!

Pull off a multi-team trade. Send future draft picks. Trade FAAB dollars. Trade during your draft. Sleeper lets you wheel and deal like never before.

Weekly waivers process instantly when the countdown hits zero, turning waiver day into a fun experience with leaguemates.

1:1 and group messaging is easy with Sleeper. Propose trades, talk smack, or organize events. No more downloading a separate chat app.

Leagues are open 365 days a year, and Sleeper offers a full-suite of dynasty features. Unlike our peers, we do it for free.

Sleeper offers full keeper support. We do all the tracking, so all you have to worry about is keeping the right players.
Join millions of fans on Sleeper
See why everyone is moving their leagues to Sleeper.
Never use antiquated fantasy platforms again.

Phatdad66
It's basically everything I've ever dreamed of in a fantasy app. From the draft board, to the greatest chat room system ever made.

David S.
Switched leagues from ESPN and Yahoo. Other owners couldn't believe Sleeper existed. Really brought fantasy football up to modern standards.

Andrew D.
We all love what you're doing over at Sleeper. Every day we're reminded why we switched from ESPN, Yahoo, etc.
See how Sleeper stacks up
We have the all the features you are accustomed to, and some you wish you had.
Check out our full leagues documentation

FREE (No Ads)
League Chat
Transactions in chat
1:1 Messaging
Group Messaging
Mascots
Live Drafts
Player Research
Multi-team trades
Live Scoring
Scoring Bonuses
FAAB Trading
Keeper Leagues
Dynasty Leagues
Rookie Drafts
IDP
365 days a year
Waivers clear on-time

Ad-supported
League Chat
1:1 Messaging
Group Messaging
Live Drafts
Player Research
Live Scoring
Scoring Bonuses
Keeper Leagues
IDP
Multi-month maintenance
Delayed waivers

Ad-supported
Message Board
Live Drafts
Player Research
Live Scoring
Scoring Bonuses
IDP
Multi-month maintenance
Delayed waivers

Ad-supported
Message Board
Live Drafts
Player Research
Live Scoring
Scoring Bonuses
IDP
Multi-month maintenance
Delayed waivers